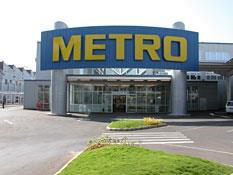 France-based retailer Auchan and German group Metro have formed an alliance in Portugal to create a new buying group, named InterCompra.
The group has been formed to negotiate supply contracts and purchasing conditions on behalf of the retail and wholesales groups, according to Frutta Online.
Auchan Portugal chief executive officer Américo Ribeiro said that the move would 'bring a better efficiency and value added to the whole supply chain for both national suppliers and the two retailers, thus sharing these benefits with consumers as well'.
InterCompra is set to launch its final negotiations with some 50 Portuguese suppliers, with activity set to begin at the end of the month.