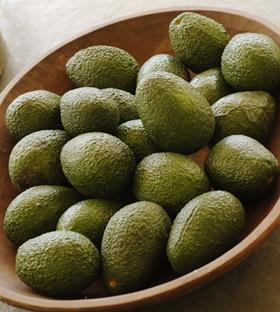 Two of the Southern Hemisphere's biggest avocado exporters have teamed up in a joint venture in Colombia to provide seamless supply throughout the year. Chile's Subsole and South Africa's Westfalia will source avocados from Colombia between May and July when there is no production in their respective countries.
"Instead of competing on international markets we are collaborating," Subsole president Miguel Allamand told Chile's El Mercurio. "It is in both companies' interest to supply consistently high quality avocados throughout the year."
The deal involves the creation of a new company, Westsole, in which Subsole and Westfalia hold an equal stake. Initially, some 200ha are being planted.
Allamand said the collapse of the Revolutionary Armed Forces of Colombia (FARC) had freed up land on which farmers were previously too afraid to work.
"As FARC has receded, growers are returning to their land, with the advantage that this is 2015 not 1990 so the fruit production industry is already well established," he said.
The Subsole president said that alongside investment by Chilean companies abroad there was a high level of interest from foreign companies wishing to invest in Chilean production. Arguing that this change was necessary as the flow of capital into agriculture needed to improve, this model would reduce the risk growers faced and enable them to develop new projects, Allamand explained.
He pointed out that a substantial proportion of California's agricultural land is in the hands of investment funds.