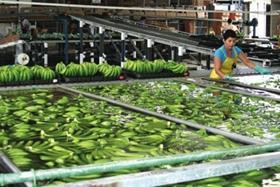 Panama and Costa Rica have reported major falls in banana exports for the first two months of 2009 as a result of the current economic recession and, in the case of Panama, the continuing uncertainty surrounding Coosemupar.

According to Costa Rica's Monthly Index of Economic Activity (IMAE), the Central American country's economy shrank year-on-year by 5.1 per cent in February.

This marked the fifth consecutive month that Costa Rica's economy had contracted, with the agriculture, manufacturing and tourism sectors particularly badly hit.

The official IMAE figures for the first two months of 2009 showed that commercial activity in the agriculture sector fell by 5.2 per cent compared with the same period a year before.

Among the products that were principally affected were bananas, pineapples and melons, according to Costa Rican daily La Prensa Libre.

Separately, banana production in Panama continues to be affected by the uncertainty over the future of national banana exporter Coosemupar, which suspended operations in September last year.

Statistics released by the National Office for Bananas have revealed that the country's banana exports dropped by 34.8 per cent in the first two months of 2009 compared with the same period a year before to just over 2.3m boxes.

Panactual reported that the Pacific region was most affected by the downturn, with only 113,232 boxes exported compared with 304, 513 a year before.

The newspaper said that the paralysis of Coosemupar was understood to be the principal reason behind the 91.3 per cent fall in the region's banana exports.