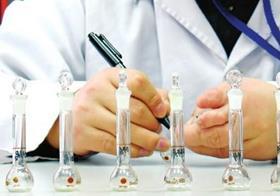 Bayer has announced the launch of Testing4Ag, a new programme that allows research scientists from around the world to submit novel chemistries to Bayer for testing in hopes of identifying potential new modes of action to control fungal diseases, insect pests, or weeds.
Testing4Ag is part of Bayer's Open4Ag partnership development and innovation approach, and seeks to develop the newest generation of crop protection products that safely and sustainably address the changing needs of producers.
"Bayer is the leader in agricultural R&D and we are committed to driving the future of agriculture by delivering innovative and sustainable solutions to the problems facing farmers both today and tomorrow," said Bob Reiter, head of research and development at Bayer's crop science division.
"Testing4Ag will combine the transformative ideas of pioneering researchers with Bayer's knowledge, experts, and resources without taking ownership of the intellectual property participants contribute."
Bayer said that the programme will be executed in partnership with Halo and will help scientists learn more about their own compounds through testing and transparent results.
The submitted compounds will be assessed via biological testing against a wide variety of plant pathogens, weed species, insect and nematode pests, and/or vectors.
Test results will be shared back directly with participants who can freely use them in continued research, with researchers and their institutions retaining all rights to the potential intellectual property generated through the Testing4Ag programme.
"Testing4Ag is an ambitious programme because developing crop protection products that help farmers feed the world in the face of climate change, while further reducing the environmental impact of agriculture is an ambitious goal," said Rachel Rama, head of small molecules at Bayer's crop science division.
"Individual researchers, universities, even small startups can help add to our understanding of solutions to the most important problems facing agriculture right now,' she added. 'We welcome them to participate in Testing4Ag."