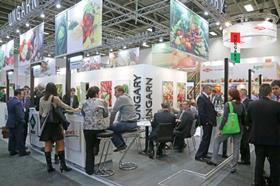 Flanders' Agricultural Marketing Board, VLAM, organised a promotional visit to Slovakia and Hungary last month, as Belgian exporters seek to develop new export markets and establish new business relationships with local buyers.
In Slovakia, the focus was on personal business meetings between suppliers and local buyers, while in Hungary, these were supplemented by a number of store visits and a trip to the morning market, where local farmers and large distributors meet.
The delegation reportedly perceived room for growth in both markets. In Hungary, home to nearly 10m, GDP grew by 2.5 per cent last year, and increases in living standards are leading to a rise in demand for foreign food imports.
Slovakia has a smaller population of just under 5.5m, but GDP growth of 3.6 per cent in 2015 is equally encouraging for Flanders' exporters.