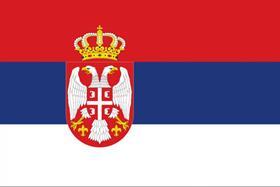 Belgrade City Markets has announced that it will host the 35th conference of the World Union of Wholesale Markets (WUWM), which will take place in Belgrade, Serbia from 15-17 May 2019.
The theme of this event is 'Disruptions and Challenges in the Fresh Food Market Supply Chain'.
The annual WUWM conference is the largest international event to bring together the management of wholesale market authorities with food industry professionals to discuss issues of importance to the sector.
This WUWM event will offer plenary discussions covering different topics such as the effects of current agriculture policies on modern food markets, disruptive technologies and impact on food market strategies and wholesale and retail markets modernisation and renovation experiences.
'It is our desire that this conference provide ideas among participants, and that it will enable us to find new possibilities for development and co-operation so that we can continue building the markets and food units of the future,' the organisers noted.
'We expect to have colleagues from more than 30 countries join us in attending this event which will provide an excellent opportunity for any professionals wishing to establish new business contacts, either locally or internationally. Serbia is also known as the land of agriculture and healthy food.'