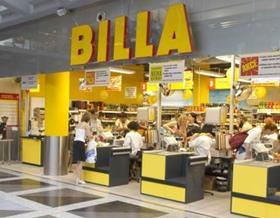 In the Czech Republic, Rewe-owned Billa supermarkets has revealed in its annual report that net profit increased to €14.5m last year from €4.7m in 2008.
According to the group, sales grew by €109m to hit €814.5m, the Prague Daily Monitor reported, aided by the launch of 23 new outlets through the year, to take the group's total to 196.
Rewe owns Billa and discount operation Penny Market in the Czech Republic, with total national sales of just under €2bn placing it second on the market behind Schwarz CR.
Total retail sales for the top 10 Czech chains dropped last year for the first time since 1993, down to €12.5bn from the €12.6bn recorded in 2008, according to Income GfK/Moderni obchod data.