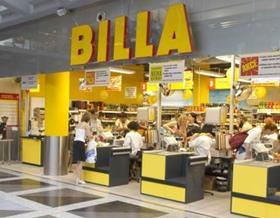 Sales at Czech Republic-based retailer Billa enjoyed a solid increase in 2009, rising by 15.7 per cent to Kc21.8bn (€861m) when compared with the previous year.
The sales figures were released by Jaroslaw Szcypka, Billa CEO for the country as well as Slovakia, to journalists this week, although he did not disclose the group's net profit result for the year.
Billa launched 25 new stores in the Czech Republic through 2009, taking its overall national store portfolio to 196, Prague Daily Monitor reported.
Billa's supermarket network is owned by German group Rewe, which also operates discount chain Penny Market, and is ranked second in the country in sales terms behind Schwarz Group's Kaufland and Lidl operations.
Total sales between the country's top 10 retailers fell last year for the first time since 1993 to Kc309bn (€12.2bn) from Kc312bn (€12.3bn) in 2008.