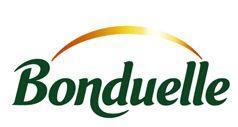 Bonduelle SA has revealed its desire to grow its presence in North and South America by establishing new facilities and acquiring assets, despite a dip in overall sales.
The group announced that it intends to increase its market share in Brazil to 10 per cent within five years. It revealed that it is setting up a new factory in the country that will be operational by 2010 and will supply the markets of Mercosur (the regional trade agreement in South America).
The company also plans to make two strategic acquisitions in Canada, purchasing commercial and industrial assets from Family Tradition Foods and Omstead Foods.
Bonduelle recently reported that sales for the first half of the fiscal year were down by 0.5 per cent compared with the year earlier period, at €752.2m. Although revenue for tinned products increased by 5 per cent to €377.4m, sales of frozen products declined by 1.6 per cent to €212.6m, while those of fresh-cut vegetables plummeted 10.2 per cent to €162.2m.