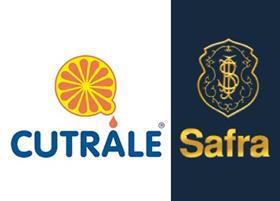 Brazilian groups Cutrale and Safra have today (15 October) announced that they have made a definitive offer to acquire all the outstanding stock of Chiquita Brands International for US$14 per share in cash, a deal they have said represents a 'Chiquita Superior Proposal' under the terms of the Fyffes Transaction Agreement.
The groups said that, having completed due diligence, they had submitted the offer to the Chiquita board of directors, together with a form of merger agreement that the Cutrale-Safra combination would be prepared to execute and deliver concurrently with Chiquita entering into a merger agreement, and associated disclosure letters.
In addition, Cutrale and Safra have delivered to Chiquita equity and debt commitment letters for the transaction, all of which reflect their assessment and analysis of Chiquita's current condition and prospects.
'Unlike the proposed combination with Fyffes, the superior Cutrale-Safra offer provides Chiquita shareholders complete certainty with respect to the value of their Chiquita investment,' a group statement read. 'This offer represents a highly attractive premium of approximately 40 per cent to the market's valuation of the original proposed transaction with Fyffes based on Chiquita's undisturbed closing share price of US$10.06, as of 8 August 2014, and an approximately 19 per cent premium to the adjusted stock price of US$11.80, based upon the revised Fyffes transaction.'
The groups outlined that the proposed cash consideration of its offer, including the assumption of Chiquita net debt, represented a multiple of approximately 12.4 x EBITDA for the twelve months ended 30 June 2014. The Cutrale-Safra definitive offer is the highest comparable transaction multiple for an acquisition of this scale in the fresh produce sector based on the EBITDA multiples of comparable transactions, they said, adding that they expected to be able to close their offer promptly following entry into the merger agreement.
"Our all-cash offer provides certain value to Chiquita shareholders on a timely basis, the groups said. 'It constitutes a 'Chiquita Superior Proposal' under the terms of the Fyffes Transaction Agreement because it is more favourable to the Chiquita shareholders than the proposed combination with Fyffes, taking into account all financial, regulatory, legal and other aspects of our offer.
'In contrast, we believe the investment marketplace recognises the significant risks and issues inherent in the Chiquita-Fyffes combination, all of which cast serious doubts about the potential business performance of the combined ChiquitaFyffes and the ability to integrate as well as realise potential synergies. Additionally, the financial data Chiquita provided to the market indicates the difficulty Chiquita will face in meeting its stated 2014 targets, based on historical performance."
Cutrale and Safra added that the form of its merger agreement was 'on substantially similar terms' to the Fyffes transaction agreement, and said it did not believe there were any regulatory obstacles that would prevent it from closing promptly following entry into the merger agreement.