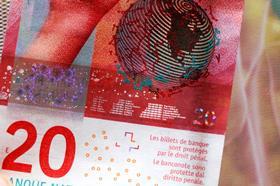 Switzerland-based Bühler Group has announced a strong set of financial results for 2017, revealing that it organically increased its order intake by 10 per cent to CHF2.8bn and its turnover by 9 per cent to CHF 2.7bn, while EBIT climbed by 18 per cent to CHF205m.
As of year-end, the processing technology group said its order backlog amounted to CHF1.7bn, growth of 9 per cent.
"Our innovation power provides the basis for this positive development of our organisation," said Bühler CEO Stefan Scheiber, who explained that the results mirrored Bühler's positioning as a provider of integrated process solutions for sustainable mobility and healthy food.
"In 2017, this clear focus has enabled us to continue to expand our technology and market positions and to further increase our competitiveness," Scheiber continued. 'The same also applies for the acquisition of the Austrian Haas Group, which now allows Bühler to also occupy a leading position in the consumer foods market. We have increased our dynamism perceptibly and face the new fiscal year with confidence, not least thanks to our high order backlog.'
Looking ahead, Bühler noted that it is facing the future with confidence, and for the current fiscal year the group expects to continue its present profitable growth path.
"Our market foundations are sound,' added Scheiber. 'With our leading technologies and solutions we intend to achieve above-average performance in 2018 as well.'