Healthy eating trend is fuelling demand for exotic fruit, says managing director Alejandro Angel
The global economic crisis and adverse climatic conditions at home has made for a difficult 12 months for Colombian exotics exporters. But despite the challenges it faced, Caribbean Exotics put in a solid performance in 2022.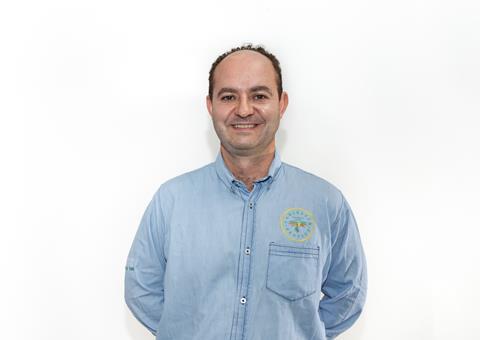 "Thanks to the tenacity and flexibility of our employees, we not only managed to fulfil all our commercial commitments, but also increase our sales by 20 per cent compared to the previous year," managing director Alejandro Angel tells Fruitnet.
For the first time this year, the company will participate in Fruit Logistica with its own stand for the first time this year after exhibiting as part of the national pavilion at previous editions of the show.
Caribbean Exotics shipped almost 2,500 tonnes of physalis, yellow and purple passion fruit, tamarillo, baby bananas, custard apples and other exotic fruits to markets worldwide last year, generating employment for more than 300 workers and supporting more than 1,800 Colombian families.
"We're very excited to be able to receive our clients and visitors and tell them first-hand about our work and allow them to experience first-hand the flavours, colours, aromas and textures of our Colombian fruits," says Angel.
He foresees a brighter outlook for 2023 thanks to increased consumer awareness of the importance of following a healthy diet, particularly in Europe. "This, together with promotional campaigns, is helping to change people's eating habits and bringing an increase in the consumption of fruits and vegetables," he says.
"Fortunately, our products are loaded with nutrients – physalis, for example, is an excellent source of vitamin A, C and B complex, and research shows it can help prevent diabetes. Passion fruit, meanwhile, contains high levels of antioxidants, calcium, phosphorous, iron and vitamins, as well as being a great source of fibre."
Purple passion fruit and physalis (also known as goldenberries) are two of the star products in Colombia's exotics line-up and both are tipped for export growth in the coming years.
Angel says he has high expectations that access to the US market for Colombian physalis will improve this year.
"Right now, only physalis grown on specific farms in Cundinamarca can be shipped to the US but we hope this will be extended soon," he explains.
Meanwhile, the company's exports of Colombian mango and mangosteen have also seen strong growth, particularly in the Middle East where sales doubled last year.
"And another of our main commercial objectives for the coming year is to use our Persian lime programme to push into new markets where we currently have no participation," Angel says.
"Our passion for exotics allows us to offer our customers excellent quality and service. We've been exporting exotic fruit for more than 30 years and have earned a privileged place on the market, bringing the flavours of Colombia to more than 16 countries worldwide."