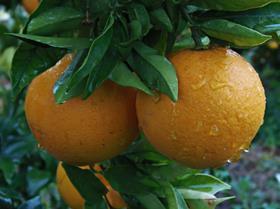 The United States Department of Agriculture (USDA) has announced an increas in its projected production of Florida oranges to 56m boxes in its February report.
Released Tuesday (10 February), the USDA's National Agricultural Statistics Service report predicted a 3.7 per cent increase in Florida orange production to 56m boxes.
Florida grapefruit remained steady at 4.6m boxes for the 2020/21 season, while production of specialty citrus declined by 50,000 boxes to 1.05m boxes.
"Today's forecast gives us reason to be cautiously optimistic as we proceed through the remainder of the season," said Shannon Shepp, executive director of the Florida Department of Citrus. "We are hopeful growers will be able to harvest as much of the Valencia crop as possible with minimal drop in the months to come."