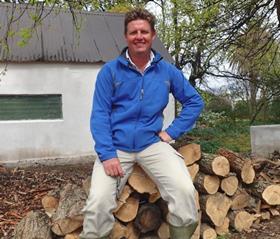 A dedicated group of Ceres-based growers in South Africa have prioritised black empowerment and land reform as they look to secure future food security and social harmony in the region.
Peter Wolfaardt, a fourth generation farmer growing stonefruit and pears – the latter being packed by Ceres Fruit Growers and sold by Tru-Cape Fruit Marketing – says there is a widespread feeling among growers in the region that successful land reform programmes are required tio make Western Cape agriculture a thriving and inclusive industry.
Indeed, Wolfaardt is a director of a group called Witzenberg PALS dedicated to supporting black farmers and pushing empowerment schemes.
'In August 2014 a meeting was called by local Ceres attorney Gerrit van Vuuren after he'd spoken to a few growers socially,' Wolfaardt explains. 'The goal was to become part of the solution rather than the problem and a group of us formed Witzenberg PALS with the invaluable support of Lennox Plaatjies who was appointed COO.'
'PALS members voluntarily commit to supporting black farmers and empower the agri-workers on their own land, because they believe it is the right thing to do to ensure a sustainable future in agriculture,' says Plaatjies. 'The commercial farmers of the Witzenberg area decided to act proactively and to play their part in land reform in South Africa.'
Wolfaardt outlines that Witzenberg PALS also involves commercial farming colleagues, who invest in the initiative as it is seen as a potential 'game-changer' for land reform in the country, with socio-economic developments, ownership in new business and ensured sustainability representing the positive results of the project.
The land projects involve several different forms of empowerment initiatives, such as Green Fields, which involves a new piece of land being cultivated and planted with new orchards and vegetables, or other schemes that involve existing farmland that is sub-divided or transferred to a new PALS company.
According to Plaatjies, PALS is working to expedite the water-license application process which, he says, is currently very slow. However, First National Bank and Land Bank have committed to the project and are actively investigating financing models – seen as one of the biggest hurdles in the land reform process.
'We need this,' Wolfaardt says. 'It isn't just about land reform. I'm very pro land reform. I think for people our age, in our late thirties, we tend to think less emotionally than older commercial farmers who are still emotional about land. We want to be part of the solution which is, in my opinion, the only way we can successfully guarantee our family's future and food security in South Africa.'
Plaatjies agrees, adding that every day the PALS initiative reaches new projects, is a step closer to a better future for the area and its people.
'PALS aims to create a class of commercial black farmers,' he outlines. 'These black farmers will be individuals who have the competencies to farm commercially.'
Rolf Pienaar, managing director of Tru-Cape, says that as South Africa's largest apple and pear marketer his group takes responsibility for the livelihoods of 15,2000 people very seriously.
'Every piece of South African fruit we sell in South Africa and in over 103 countries around the world bring us closer to a thriving agricultural sector that is not divided along racial lines,' he says. 'Tru-Cape champions the efforts of our growers and organisations like Witzenberg PALS who are all working towards a solution for all.'