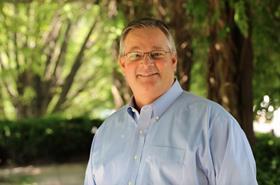 Bayer has announced that chief operating officer crop science Brett Begemann will retire from his role after 38 years with the company.
During his tenure with the company, Begemann held several global and regional leadership positions and had responsibility for global commercial and operations teams at Monsanto prior to the acquisition by Bayer.
As president and COO at Monsanto Company, he led global efforts to increase manufacturing and supply chain efficiency, as well as the company's growth agenda.

Rodrigo Santos, currently head of crop science commercial operations, Latin America, will succeed Begemann and assume global responsibility for the division's commercial organisation.
Santos will be replaced by Mauricio Rodrigues, currently head of finance, crop science, Latin America.

"The entire Bayer team shares their thanks and appreciation to Brett for everything that he has done throughout his long and successful career at the company, and wish him all the best in his retirement," said Liam Condon, president crop science and board of management member at Bayer AG. "We are very pleased to name Rodrigo as Brett's successor, as he brings extensive experience that will allow us to further strengthen our leadership positions around the world and drive sustainable growth for our customers.
'Rodrigo is well-known with customers in Latin America and is highly qualified, having led our fastest-growing business while successfully completing integration in a very dynamic region,' he added.
The changes are effective on 8 June 2021.