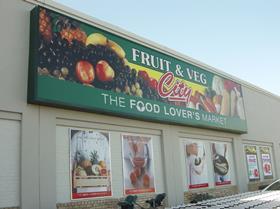 South African retailer Food Lover's Market has again conducted a successful fundraising campaign to provide meals to people who are suffering from economic hardship.
For the fifth year runningm this was done in association with a number of South African fruit companies.
These companies included apple and pear marketer Tru-Cape, tomato producer ZZ2, avocado produce, Westfalia and Crest Shelf potatoes, as well as a fruit juice provider Simpl Juice.
Tru-Cape said it had partnered with Food Lover's Market stores for World Hunger Month, a campaign which is normally held in May, to raise much needed funds for meals.
"We are proud to announce the donation of 710,126 meals during this year's World Hunger Month to FoodForward SA,' said Siglinda Losch, group sustainability manager at Food Lover's Group. 'This was our fifth year of World Hunger Month and we have successfully in the past five years donated over 3.6m meals to our communities."
Tru-Cape noted that its parent companies were also involved with other humanitarian events.
"Aside from our growers contributing to food security for South Africans and export income for our economy, Two-a-Day, our parent company's apple and pear processing and packing facility in Grabouw, recently delivered 1,000 meals to needy people during their Mandela Day outreach,' the group said.
"Our Ceres grower owners at Ceres Fruit Growers have also made massive donations to try to address the plight of the hungry – not only in their own communities but also by supporting hard-hit communities as far afield as Merweville in the Karoo,' added Tru-Cape managing director Roelf Pienaar. 'Tru-Cape and our growers are proud to be able to make this essential contribution."