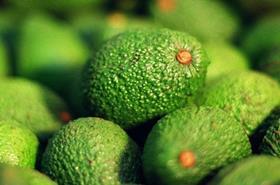 Chile is to trial a climate information forecasting service aimed at identifying risks to avocado and citrus production, as well as other fruit, in the Andean region.

In a statement, the Chilean ministry of agriculture said the project – 'Applied Climatic Information for the Management of Agricultural Risk in Andean Countries' – would be used to provide forecasts and maps of potential risks for avocado and citrus producers.

The scheme will be initially be trialled in the region of Valparaíso and, according to officials will focus on the needs of growers in the area and will allow decisions to be made to manage risk in fresh produce cultivation.

Chile's fresh produce sector has been dogged by weather-related difficulties in recent years. The country's Fedefruta growers association recently blamed poor weather – among other factors – for the expected 8 per cent fall in table grape export volumes for this season to 776,000 tonnes.