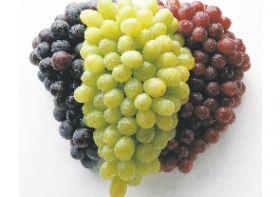 The El Niño phenomenon continues to shape the beginning of the 2009/10 Chilean table grape and stonefruit seasons, following sub-zero temperatures and wetter-than-normal weather in the country's central and northern regions.
The unusual weather conditions are predicted to persist until November, with current forecasts pointing towards another cold front which may bring further frosts this weekend, according to Chile-based fruit analyst and service provider Decofrut.
A severe frost hit the Atacama, Coquimbo, Aconcagua and Valparaíso regions on 28-29 September, during which temperatures registered between -1oC and -2oC over a five- to seven-hour period, Decofrut said.
"The extent of the damage caused by this severe frost is still yet to be clarified," Manuel Alcaíno, Decofrut president, told Fruitnet.com.
"What we can say for sure is that table grape production in the northern regions has been affected, especially the Sugraone variety, Thompson Seedless, and, to a lesser extent, Crimson Seedless and Flame Seedless."
Decofrut estimates initial losses lie between 15 per cent and 30 per cent (depending on the area), with the Aconcagua Valley and Lampa being the most affected zones.
"The vines were already in the flowering stage, meaning many buds have been destroyed," Mr Alcaíno added. "We now have to wait and see whether or not the new buds have also been affected."
Chilean stonefruit production may also have suffered at the hands of last week's frost, according to Decofrut. Concern surrounds the cherry and apricot crops in particular, given that these are the first to be harvested during the season.
"One factor which has attracted specific attention is that the unusual weather conditions have caused irregular flowering on plantations because the pollinators are behind in their flowering in comparison to other plantations," explained Mr Alcaíno. "The hope is that this will not significantly affect the next bearing of fruit, but it's a factor which cannot be ignored."