Developers say the technology, which uses bioactive paper infused with Monterey pine and algae, can cut losses by up to 65 per cent
Researchers in Chile's University of Concepción have come up with a new technology to extend the shelf-life of fruit. Bioshield Pack is a bioactive paper made from cellulose pulp, Monterey pine and algae, which its developers claims can reduce fruit losses by up to 65 per cent during storage and transportation.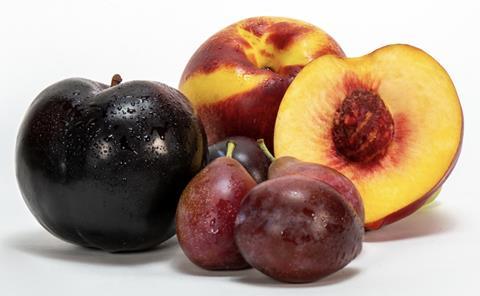 Dr Cristián Agurto Muñoz is director of the Gibmar Laboratory of the university's Centre for Biotechnology and Faculty of Pharmacy and the person leading the research team. He told Atacama-based news service Tierramarillano: "fresh fruit exports such as grapes, apples, pears, kiwifruit and stonefruit use embossed paper to protect them from humidity and impacts. But this new algal bioactive material adds antioxidant, antibacterial and antifungal properties, which prevent the appearance of microorganisms that cause fruit rot".
The paper is made from a mechanical pulp produced from the Monterey pine, of which Chile has 2m hectares of plantations, along with biomass and bioactive seaweed extracts. Chile obtains around 360,000 tonnes of these extracts a year from natural grasslands, while another 12,000 tonnes come from crops.
According to Andrea Donoso, researcher and deputy director of Gibmar at the university's Biotechnology Centre, "the idea of developing this type of paper came about not only from the need to solve the problem of fruit losses caused by phytopathogenic fungi, but also as a means of adding value and diversifying the use of Chilean macroalgae".
Chile exports around 2.6m tonnes of fresh fruit worth more than US$4bn each year. Between 3 and 5 per cent of which does not reach the end consumer because it decomposes or spoils.
The project, developed in collaboration with the forestry industry, demonstrates the feasibility of producing reels of bioactive algal paper in real industrial conditions.
In trials of apples and grapes packed for export and stored for 60 days with a two-week thermal break, Agurto said there had been "a decrease of between 50 and 65 per cent in infection by some of the most common pathogenic fungi with the greatest impact on the national and international agricultural industry, such as Botrytis cinerea, Rhizopus spp, Neofabre alba, Alternaria alternata and Penicillium expansum".