Latest estimate shows a slight increase in shipment volume, with new varieties accounting for 37m cartons of total exports
Asoex's Table Grape Committee has released its fourth export volume forecast for the 2022/23 season. It shows a 1.2 per cent increase on the previous forecast, pegging shipments at 555,483 tonnes, equivalent to 67.742m (8.2kg) cartons.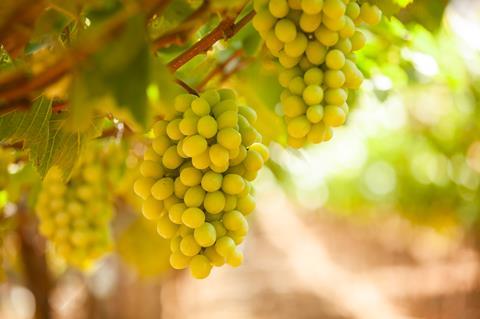 Although slightly higher than December's estimate, the new forecast shows a contraction of 8.9 per cent on the 2021/22 export volume. The fall is mainly due to varietal replacement within the industry.
Asoex president Iván Marambio commented: "Our new estimate shows a slight increase, reflecting that little by little our shipments are returning to normal, but driven by the increase in exports of new varieties, especially white and red, versus a decrease in shipments of traditional varieties.
"This is very positive as it reaffirms the industry's effort to promote varietal renewal that is beginning to be seen in our shipments and will mean that consumers will be able to enjoy even better Chilean grapes."
The committee's coordinator, Ignacio Caballero, said new varieties will account for almost 37m cartons, while the traditional varieties, including Red Globe, will make up around 31m cartons this season.
"We continue to show in this new projection that more than 50 per cent of our exports will be of new varieties, especially in white and red grapes. The new white varieties will exceed 13m cartons, black ones will make up 4m cartons and red ones 18m cartons."
Arra 15, Timpson, Sweet Globe, Autumncrisp, Blanc Seedless and Cotton Candy are among the main new white varieties. Among the black ones, Sweet Favors, Sable Seedless, Sweet Sapphire, Maylen and Midnight Beauty stand out, while in the new red varieties Timco, Allison, Sweet Celebration, Scarlotta Seedless, Arra 29, Jack Salute, Candy Hearts and Ralli Seedless are among the main players.
With regard to destinations, North America will continue to be the main destination, taking around 37.2m cartons. This is followed by Asia with almost 14m cartons and Europe with 9m cartons.
The fifth export forecast is due to be released in the first week of February.