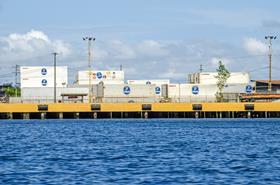 Chiquita-branded bananas are now being shipped direct to Port Manatee, on the east coast of the US state of Florida, according to a local report in The Bradenton Times.
The newspaper quoted Port Manatee executive director Carlos Buqueras, who apparently said the multinational would deliver the fruit to the port on a bi-weekly schedule.
Fruitnet understands this new stop is in addition to an existing schedule at Port Everglades, just to the north of Miami on Florida's Atlantic coast.
'These bananas can be delivered directly to your local supermarkets instead of being trucked for hours from other parts of Florida," Buqueras told a meeting of the Manatee port authority.
In October 2021, Port Manatee reached an extended lease agreement with its long-running customer Fresh Del Monte, which will continue to use the port until at least 2026.