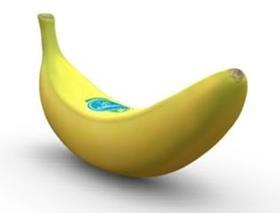 Banana multinational Chiquita is apparently considering a return to Puerto Armuelles in Chiriquí, Panama, following its "dramatic" exit ten years ago, which led to negative economic consequences for the region, according to a report by Panama America.
Any such deal could see the company export around 6m cartons of bananas each year, in addition to the 15m boxes of the fruit which are currently transported from producing areas in Bocas del Toro on Panama's Pacific coast.
The company is reportedly looking to work with independent producers from whom Chiquita would buy fruit and export through the Port of Almirante.
Chiquita reportedly considers Panama's Pacific region as having the best conditions for banana production since only investment in irrigation systems are required.
Julio Vásquez, Chiquita's local manager, said that the company must first decide on an economic model in order to start negotiations for the resumption of banana activities in Puerto Armuelles.
Vásquez pointed out that the "mistakes" made ten years ago, which have led to high unemployment and the end of banana activities in the region, must not be repeated.
Vásquez suggested that an ideal solution would be an economic model which allows banana growers to be businessmen in their own right who, together with their families, retain their lands.
This could be achieved, he claimed, through a lease agreement which would allow the workers to guarantee the economic future of their families.
The resumption of the banana trade in Puerto Armuelles could generate some 5,000 jobs over a period of two to three years, according to the report.
Furthermore, the report said it would allow other regions across the country to get involved in the banana trade and produce the fruit for export, at the discretion of Chiquita.