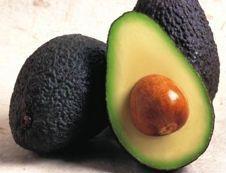 Chiquita is apparently abandoning its involvement in the US avocado packaging business, having reportedly notified suppliers that it was 'transitioning out' of a proprietary plastic bagging process for the product.
According to a report by the North County Times, the group is leaving the western US market as a result of a weakened fruit prices, the result of factors including greater import volumes from Peru and Mexico and an off-year for avocado production in the country.
In memo signed by Heath Osburn, director of Chiquita Marketing & Insights, and distributed to vendors and suppliers, Chiquita said that it would be 'transitioning out of the Chiquita Fresh & Ready avocado business', the publication revealed.
'While this product has delivered measurable increases in sales growth as a result of the ripe and ready to eat benefits, this transition is necessary to allow Chiquita to focus on core businesses where existing scale will allow us to drive the strongest results,' Osburn wrote in the memo obtained by the North County Times, which also noted that Chiquita would be making 'significant investments' in core categories for growth such as bananas, salads and apples.

The multinational group, with the help of Harvest Time, was to package avocados with its 'Fresh & Ready' process, which uses a stay-fresh technology developed with Landec. The process packages fruitin a bag made of a 'breathable membrane' that adds shelf life to fruit, allowing oxygen to pass through while also controlling the flow of carbon dioxide to delay ripening.