Challenging 2022 sees the country's citrus growers export less fruit than originally predicted, although volumes were still up on the previous campaign
The South African Citrus Growers' Association (CGA) has announced the results of the 2022 export season, stating that growers packed 164.8m 15kg cartons for shipment to global markets.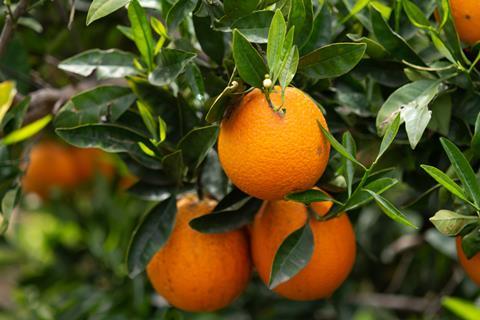 This is an increase of 3.2m cartons when compared to 2021, but some 5.7m cartons below the pre-season forecast.
The CGA said the results highlighted an extremely tough season for growers that negatively impacted returns and the volumes they were able to export.
"It threatens the future sustainability of the industry, which sustains over 140,000 jobs and brings in R30bn in revenue to South Africa every year," the association noted.
CGA chief executive Justin Chadwick said that the last statement of 2022 painted a picture of challenges and events that turned the season into a nightmare for growers.
"The challenges faced by the industry this season include a surge in farming input and transport costs as well as astronomical shipping price hikes," he said. "This made the cost of getting fruit to market commercially unviable for many growers."
At the same time, the "unjustified and discriminatory" new False Coddling Moth (FCM) regulations passed by the European Union in mid-season placed further financial strain and risk on growers.
"These challenges were coupled with ongoing decay of public infrastructure such as roads, rail and ports, erratic electricity supply and a decline in real export prices," Chadwick continued. "This means that already tight margins for citrus producers were squeezed to the point where only one in five farms are likely to make a positive return this season."
While there was modest growth in fruit packed and exported across some citrus categories compared to 2021, the final figures were far lower than what was predicted when the season started in March this year.
In the end 31.8m cartons of Mandarins were packed, an increase of 900,000 cartons from 2021, but 2.7m fewer than the seasonal forecast.
Chadwick said that volume growth in lemons continued unabated, with 34.7m cartons packed for export in 2022, an increase of 3.6m cartons compared with the previous year, and 2.4m cartons more than the pre-season estimate.
The perfect storm of challenges also resulted in a drop in export volumes of some varietals.
"For example, 16.7m grapefruit cartons were packed for export this year, which is 800,000 less than the 17.5m cartons the previous year," Chadwick explained. "There was also a decrease in the number of cartons of Valencias packed for export, with 53.8m cartons exported compared to 55m in 2021.
"The only other category that saw growth was Navels, with 27.8m cartons packed for export in 2022, which was an increase of 600,000 cartons when compared to last year," he added. "However, it was 900,000 cartons less than the 28.7m carton forecast at the start of the season."