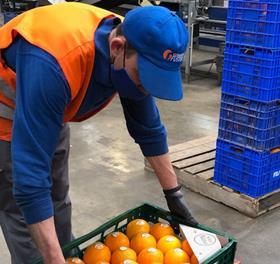 The companies that make up the Protected Geographical Indication Cítricos Valencianos are pulling out all the stops to guarantee the supply of quality citrus amid the coronavirus crisis.
Managing director José Enrique Sanz said suppliers "are working intensively to ensure that citrus reaches store shelves, demonstrating the high levels of commitment that our sector has to society at this very difficult time".
He added that all of the companies involved with the label were following strict security protocols to safeguard their workers.
"From the Cítricos Valencianos PGI, we are very proud of the responsible behaviour shown by the Valencian citrus industry. The professionalism that our members are demonstrating in the face of this pandemic is commendable," Sanz said.