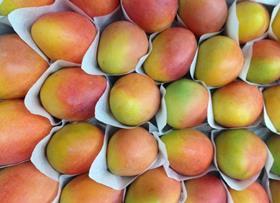 Colombian exporters should explore new opportunities in Africa, according to the government and leading business groups in the country.
Flavia Santoro, president of trade promotion agency ProColombia, said exports of Colombian products to Africa could grow by US$134m in the next five years.
Fruit and vegetables are among the products that have been identified as having the greatest growth potential.
"Africa is synonymous with opportunities for Colombian entrepreneurs, we must think outside the box and risk it to conquer new markets," Santoro told Dinero. Currently, we are working to strengthen relations with Algeria, Egypt, Nigeria, Ghana and South Africa, but we are also exploring opportunities in the Ivory Coast, Kenya, Libya and Morocco," Santoro said
According to the National Association of Colombian Entrepreneurs (Andi), just 0.6 per cent of Colombian exports are currently destined for Africa, of which mining energy accounts for the majority.
"We have an immense opportunity when looking towards Africa, since the levels of trade currently registered between that continent and Colombia are very low, but we consider that exploring this market opens up significant opportunities that have already been identified by some local entrepreneurs," said Andi's president Bruce MacMaster.
"While this market is still virtually unknown, some Colombian products are already reaching it."
Colombia's Deputy Foreign Minister, Francisco Echeverry, highlighted the rapid economic growth seen in countries such as Rwanda, Ethiopia and Djibouti in the past year.
"There are promising signs for the next few years, so the government is exploring the possibility of implementing new trade instruments with that region," he said.