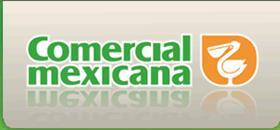 Troubled Mexican supermarket operator Comercial Mexicana is reportedly seeking a loan of as much as US$200m to repay its debts to suppliers, according to a report in Mexican daily Milenio.

The group, which owns the Mega and Bodega hypermarket chains, Sumesa stores, City Market outlets and the Mexican franchise of the Costco cash-and-carry business, is said to be considering the sale of some of its assets to repay the debts.

In contrast, Milenio reports that fellow Mexican grocery retailer Soriana is set to open 10 new stores in 2009 and also plans to remodel and expand the 202 outlets that it recently bought from the Gigante chain by the end of 2010.

Separately, Walmart México is reportedly set to add a further 19 product lines, including fresh produce, to the Extra Special premium range available at its Superama supermarket subsidiary.