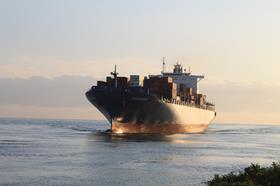 Executives from the IT departments of leading container shipping groups AP Møller-Maersk, CMA CGM, Hapag-Lloyd, MSC and Ocean Network Express have taken part in discussions over the creation of common information technology standards, which will be openly available and free of charge to all stakeholders of the wider container shipping industry.
"It's in the customers' and all stakeholders' best interest, if container shipping companies operate with a common set of information technology standards," said André Simha, CIO of MSC and spokesperson for the group. "We are striving for less red tape and better transparency.
'The timing is right, as emerging technologies create new customer friendly opportunities,' Simha noted. 'Together, we gain traction in delivering technological breakthroughs and services to our customers compared to working in our own closed silos."
Whilst the shipping industry already has multiple organisations and associations, the members of the group identified a need for a neutral and non-profit body for ocean carriers driven by delivering benefits for the industry and its stakeholders.
"That is why we will also welcome new members with open arms to join the association," Simha explained.
According to the groups involved, the proposed association – which would come into force in early 2019 – has no intent of developing or operating any digital platform, but aims to ensure interoperability through standardisation. Similarly, the association will not discuss any commercial or operational matters.
Those taking part in the initial discussions are Simha, Maersk's Adam Banks, CMA CGM's Madhana Kumar, Hapag-Lloyd's Martin Gnass and Ocean Network Express' Noriaki Yamaga.