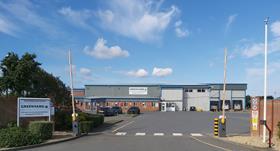 Greenyard has revealed its result for the first half of the year, with growth in sales, earnings and its net result.
Sales climbed 1.8 per cent on the same period of last year, up to €2.15bn, reflecting positive trends in both fresh and long fresh segments.
Adjusted EBITDA increased by 8 per cent to €82.6m for the first half of the year, while Greenyard's net result was positive at €8.5m, up from €1.1m in the first half of 2020/21.
"The financial results of this first half year underpin the successful roll-out of our strategy,' said co-CEO Hein Deprez. 'We will continue to build and leverage our unique position in the healthy food ecosystem.
'Greenyard is in both segments right at the heart of the current transition towards more-plant-based diets,' he continued. 'Our integrative commercial strategy is the way of the future, and combined with our permanent efficiency improvement programmes, leads to stable financial performances.
'Going forward, we truly have a unique opportunity to contribute to an enhanced health for current and future generations, and for the planet."
Greenyard also re-confirmed its earlier adjusted EBITDA guidance of €165m for the full financial year ending 31 March 2022, and its ambition to grow to €190m by 2024/2025.
Marc Zwaaneveld, co-CEO, said that in the first half of the year, Greenyard had continued along the same path of sustainable and profitable growth, further building on last year's double-digit growth.
'We demonstrated strong cost leadership, and at the same time we committed to impactful investments to ensure long-term and
relevant growth for our company,' he outlined. 'We will accelerate investing in further digitisation and automation, fully embedding it into our operations.
'Greenyard is well-positioned to add value in the entire value chain, and to further unlock the power of plant-based food,' Zwaaneveld added. 'We are set to reach our earlier guidance of adjusted EBITDA, for the current accounting year, of €165m, and stable growth in the years to come."