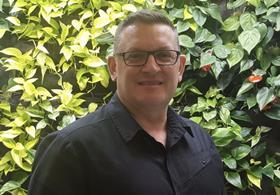 International automation specialist Autogrow has announced it will collaborate with competitor Ridder Group and agriculture software company Native to implement Autogrow's new farm management platform FarmRoad.
Both Autogrow and Ridder market automation solutions for controlled environment agriculture (CEA) and will be able to integrate with FarmRoad.
The partnership was announced by Darryn Keiller, chief executive of Autogrow, at the Indoor AgTech Summit in New York on 20 June.
"FarmRoad was conceived tofulfiltwo broad purposes. A platform for autonomous farming and secondly as a way of bringing together all disparate technologies that farmers use into one unified management tool," explained Keiller.
"To be truly unified you need to be open and work collaboratively across the industry with buy-in from existing major players."
Joep van den Bosch, chief innovation officer of Ridder Group, said the company supported Autogrow's initiative.
"Ridder believes strongly in a connected future where systems and data is shared for the benefit of optimizing the plants growing conditions and more efficient and sustainable greenhouse operations," van den Bosch said.
"As an industry partner, Ridder will make it possible for growers to connect their Ridder climate control and irrigation systems to the FarmRoad platform."