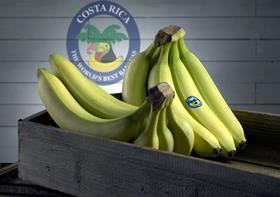 Costa Rica has moved to lend its support to Ecuador over the long-running European banana import tariff saga, after the South American country launched a fresh complaint to the World Trade Organisation (WTO).
Ecuador had submitted the new complaint against the European Union (EU)to the WTO for allegedly failing to complywith the terms of a ruling made in July 2008. Under the terms of last year's WTO ruling, the EU had been told togradually reduce the current tariff level from €176 per tonne to €114per tonne by 2016.

But according to Ecuador, the EU had refused to apply a reduced tariffof €148, as required by the WTO decision which was due to come intoforce on 1 January 2008, arguing that the ruling was subject to theconclusion of the abandoned Doha trade talks.
'All the producing countries feel tricked,' said Costa Rica's foreign trade minister Marco Vinicio Ruiz. '(European nations) have left Latin American exporters totally defenceless.'
Mr Ruiz added that the issue would be one of the key talking points during an upcoming meeting in Brussels between Central American trade officials and European Commission representative Catherine Ashton, according to the Tico Times.
Calling for the backing of other nations, he added: 'Central American countries must be united around this issue.'