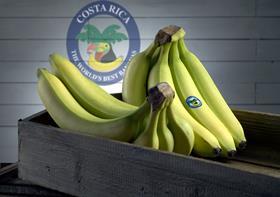 The Costa Rican banana sector is now completely back on its feet following floods in November 2008 and February 2009 after significant investment on behalf of the government, Corbana (the National Banana Corporation) and growers – a move which should translate into above-average exports in 2010.
"The latest export projection for this year is approximately 90m boxes, against 103m boxes in 2008," Jorge Sauma, CEO of Corbana told Fruitnet.com.
"Next year, however, we estimate shipments to rebound to 107m boxes (depending on the weather), which is almost 19 per cent higher than the 2009 prediction."
As part of the recovery, Corbana and producers have been working closely with the Costa Rican government to build dykes and install other preventive infrastructure in the Limón region in order to minimise the future impact of winter weather conditions on plantations and thereby avoid further losses.
During the first semester of 2009, Costa Rica exported 54 per cent (23m boxes) of its banana output to the European Union, which represents a 13 per cent declineon the year-earlier period when 26.7m boxes were shipped.
The US absorbed 43 per cent of total exports during the first semester, while other world markets received 3 per cent of the volume.