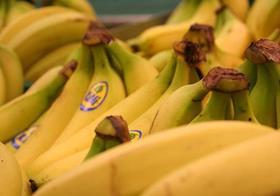 Costa Rica appears poised to reject the latest offer from the European Union (EU) to reduce its controversial banana tariff for Latin American bananas, claiming that the proposal is "insufficient" for the country's exporters.

The Central American nation's Ministry of External Trade (Comex) has also claimed that the new offer is "inferior" to a provisional agreement made between the EU and Latin
American countries last year during the failed Doha round of trade talks.

Speaking to Costa Rican daily La Nación, Comex spokesman Marco Vinicio Ruiz described the new proposal as "insufficient and even poorer than the July (2008) agreement".

News agency EFE earlier claimed that the revised proposal, if implemented, would see a three-phase reduction in the tariff – from €176 per tonne to €148 per tonne this year, followed by a lowering to €143 per tonne in 2010 and a final reduction to €136 per tonne in 2011.

This compares with the original agreement, which would have seen the tariff lowered to €148 per tonne this year, falling to €114 per tonne by 2016.

Ministers from Comex reportedly met late last week with officials in Panama to discuss their response to the EU's proposal.