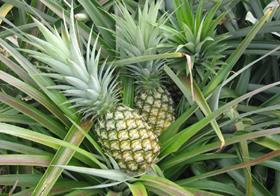 According to statistics from promotional agency Procomer, agricultural exports from Costa Rica increased by 1.7 per cent in the first eight months of 2012.
Shipments of pineapples increased sharply as a result of a heavy drop in banana exports, Procomer revealed.
Pineapple exports were reportedly up by 8.4 per cent to US$528.1m, while banana exports decreased by 11 per cent to US$453m.
Other items, including melons, also registered decreases, according to the agency.
The country's main market remains North America, which accounts for 42.3 per cent of exports, followed by the EU with 18.1 per cent.