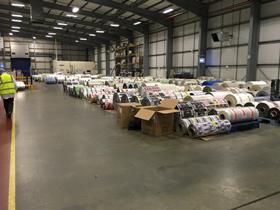 European packaging company Coveris has bought UK specialty bag manufacturer Initial Packaging Ltd as part of its growth strategy to focus on high-end packaging solutions.
With this acquisition, Vienna-headquartered Coveris said it gains access to new markets and distribution channels, as well as expands its product portfolio and manufacturing capability in this "highly attractive area".
Commenting on the deal, Coveris CEO Jakob Mosser said: "After a long and extensive search for an ideal partner, we are delighted to welcome Initial Packaging in the Coveris family.
"Initial Packaging supports our growth strategy in high performance specialty bags. Alongside food and pet food we will realise further growth in the hygiene, pharma and medical segment. This product group is a perfect example of how plastics can show its superior performance in a convincing and sustainable way."
Initial Packaging Solutions Limited supplies a wide range of packaging products tailored to suit any size of organisation, according to a Coveris press release.
Coveris develops packaging to protects all types of products - from food to pet food, from medical devices to industrial and agricultural products.
"Through our broad level of technical expertise, our high-quality packaging extends the shelf life of products hence helping to reduce waste and resource wastage," Coveris said. "Together with our customers we are constantly working on new attractive and sustainable packaging solutions."
Coveris operates 28 sites in the EMEA region with 4,000 employees. Coveris Group is headquartered in Vienna, Austria.