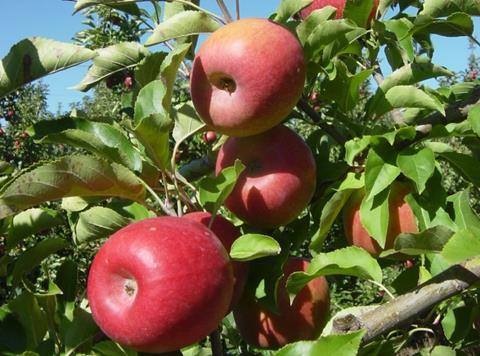 The Western Cape government in South Africa, along with leading agricultural bodies, have taken strong measures to cope with a dramatic increase in confirmed Covid-19 cases in one of South Africa's key fruit growing regions.
Details of the measures were released by doctor Ivan Meyer, member for Agriculture in the Western Cape Executive Committee.
Meyer announced a cabinet approved Covid-19 response plan for the Witzenberg region, which includes the key fruit production areas around Ceres and in the Koue Bokkeveld. A significant share of South African apples and pears, as well as other fruits and vegetables, are grown in these regions.
"This plan is in response to the rapid increase in the number of Covid-19 positive cases in the Witzenberg region," said Meyer.
"It follows consultation with various provincial departments, the mayors and deputy mayors of Witzenberg and Cape Winelands district municipalities, Agri Western Cape, the Witzenberg Business Initiative and relevant law enforcement agencies," he added.
Meyer indicated the integrated Covid-19 response plan takes into account the current health, law enforcement and workplace challenges in the Witzenberg region and requires everyone to work together in curbing any further spread of Covid-19.
South Africa is presently in its sixth week of a national lockdown to combat the virus. To date the infections in the rural regions have been relatively low. However, it spiked last week focussing attention on the region.
"Given the strategic role agriculture plays in the Cape Winelands region, the Western Cape Department of Agriculture (DoA) and the Department of Health (DoH) are already engaging the agriculture sector to assist with the development of guidelines and protocols for screening and testing on farms," noted Meyer.
"As part of our goal to ensure that all agricultural workers are provided with Personal Protective Equipment (PPE) the DoA in partnership with Agri Western Cape and AFASA has distributed 35,198 face masks to these workers in the Witzenberg region."
With the apple and pear harvest now complete, there will be fewer contract workers employed on fruit farms. However, packing will continue to the end of the year. Some of the biggest apple and pear packers are located in the region, and the situation will be closely monitored.