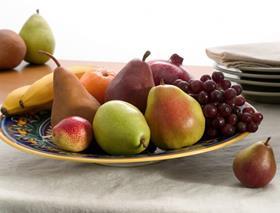 A growing number of coronavirus cases among fruit and vegetable packers in the US is causing concern to officials, according to a report from Reuters.
The news agency said labour shortages on farms and in packhouses threaten to disrupt US produce supplies, just weeks after similar outbreaks were seen in meat plants across the country.
President Trump is considering extending an executive order to keep meat plants operating to fruit and vegetable producers as well, a sign it is concerned fresh produce could be the next sector hit.
Both meat and produce packing facilities are vulnerable to the virus due to the close proximity of workers.
Reuters cites a review from health officials in the state of Washington showing that 600 agricultural workers tested positive for Covid-19 in Yakima Country last month, of which 62 per cent were from the apple industry.
To 10 June, the county had recorded 4,834 known cases, giving it the highest per-capita infection rate on the West Coast.
In Monterey County, California, known for its high concentration of vegetable farms, 39 per cent of total Covid-19 cases were among agricultural workers.
On the other side of the country, the tomato-growing hub of Immokalee, Florida, has also reported a spike in coronavirus cases.
The US Department of Agriculture (USDA) and Food and Drug Administration (FDA) said the government could use the Defense Production Act to keep fruit and vegetable packhouses in operation. This would afford packers some liability protection in the event that their employees catch the virus.
Michigan Senator Debbie Stabenow, a member of the Senate Agriculture Committee, told Reuters that farm workers face increased risks as fruits like apples and cherries enter harvest season.
Stabenow has introduced legislation offering companies grants and loans to upgrade machinery and purchase personal protective equipment, fund Covid-19 and facility cleaning.
"You can get ahead of this, which is what didn't happen in the meatpacking situation," she said. "The best way to protect our supply chain is to keep workers safe."