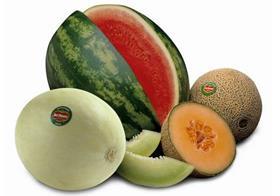 Global fresh produce marketer Fresh Del Monte has strongly denied a rumour circulating within the fresh produce trade which implied the company would no longer sell Costa Rican melons in the European market.
Trade sources had earlier suggested the multinational, which last month closed its melon sourcing operations in Brazil, would no longer ship melons from the Central American country to Europe and had opted to concentrate all of its efforts on sending Costa Rican melons to the US.
A spokesperson for Fresh Del Monte declined to comment on the decision to close its Brazilian melon operations, refusing to speculate on the reasons behind the move.
However, Fruitnet.com understands that senior directors at the company had become increasingly concerned about the future viability of its melon sourcing programme in Brazil and opted to suspend operations as a result.
The Brazilian melon sector has suffered hugely in recent months, rocked by the recent devaluation of the country's currency, the real, against the euro and a downturn in consumption levels across a number of key markets.