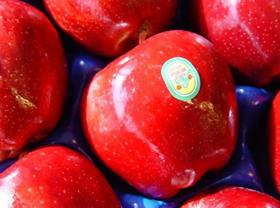 Highly unfavourable weather conditions drastically cut down the Turkish apple crop during 2008, according to a new report by the United States Department of Agriculture (USDA), with total production falling to just 1.3m tonnes from the previous year's 2.45m tonnes.
However, despite a lower yield, exports are expected to have increased this year, as the major varieties for export were not severely hit.
The USDA forecasts that 16,000 tonnes of apples will be exported this year, up from 15,669 tonnes in 2007, with Iraq, Saudi Arabia and Egypt the primary destinations.
Table grape volumes, meanwhile, are expected to rise slightly on the previous year, up 2 per cent to 1.94m tonnes from 1.91m tonnes. The figures are still someway below the 2006 crop of 2.06m tonnes following a drought that hit grapes production in 2007.
The USDA predicted that exports would grow once more in 2008, following a 2007 campaign that saw volumes up 15 per cent to 173,000 tonnes.
Pear production is expected to jump 2 per cent to 360,000 tonnes in 2008, with exports expected to increase by 3 per cent to 5,500 tonnes during the campaign.