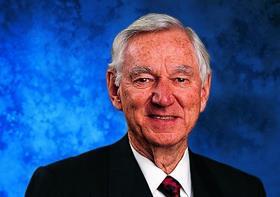 David Murdock, chief executive of US multinational fruit company Dole Food, has been accused of conspiring with financiers in order to deflate the company's value ahead of his 2013 buyout.
Stuart Grant, a lawyer representing pension fund shareholders that originally opposed the deal – which was approved by a fine margin, told a court hearing in Wilmington, in the US state of Delaware, that Murdock had worked with representatives of Deutsche Bank in order to push down the price of Dole's stock.
He said the US$1.2bn buyout, which gave Murdock a 40 per cent stake and amounted to a US$13.50-per-share offer, had undervalued each of the group's shares by over US$10.
Meanwhile, Murdock's own lawyers have attempted to characterise the lawsuit as a "character assassination".
Representing the billionaire, Bruce Silverstein told the court there was "no smoking-gun evidence" that any Dole executive had looked to push down the price Murdock ultimately paid for the company.
Deutsche Bank's own legal team denied that the pension funds had presented "any evidence of wrongdoing" on its part as Murdock's adviser.