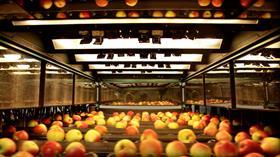 German agricultural company BayWa has released its preliminary results for 2019, revealing what it has described as a 'significant improvement' in earnings.
Earnings before interest and tax (EBIT) grew 9.3 per cent year-on-year to €188.4m, up from €172.4m, while revenue rose 3.8 per cent to €17.3bn – the first time BayWa has passed the €17bn mark.
BayWa said it had surpassed its targets for 2019 despite 'difficult conditions for agribusiness', including the trade dispute between the US and China, and the impact of dry weather in Germany.
'The excellent performance of the renewable energies business unit once again contributed to this development,' said Klaus Josef Lutz, CEO of BayWa. 'That reaffirms the importance of BayWa's diversified structure.'
BayWa will publish its full financial figures for 2019 on 26 March.