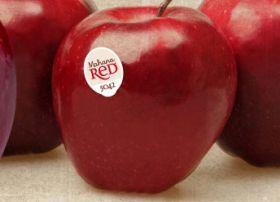 Earth Source Trading has revealed that the company will add a new apple to its procurement programme this year.
As of late spring, the group will be exclusively sourcing Mahana Red apples from New Zealand.
The variety is distinguished by its vivid red colour, crispness and sweet, tangy flavour, the company said on its website.
"Exclusive to Freshmax, the Mahana Red 'deliciously divine' positioning adds creative interest for consumer impact," Earth Source noted.
Mahana apples are derived from a red Braeburn sport in the idyllic Nelson region of New Zealand and are available from mid April to early May.
Earth Source said Mahana apples are easily grown with exceptional yields, superb quality and flavour.
Branded promotional materials will be available to aid in consumer marketing.