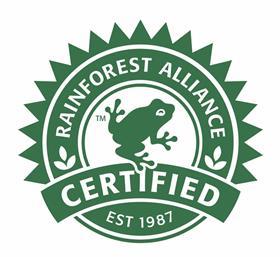 The furore over GM labelling is fuelling demand for organics and other so-called 'eco-labels' in the American food industry according to US consultancy Organic Monitor. The company says North America is experiencing a surge in certified food product sales as retailers respond to consumer demands for greater transparency.
This is leading to a proliferation in eco-labels such as Organic, Rainforest Alliance and Certified Humane that provide assurances to consumers that foods are grown in accordance with ethical criteria.
The company said organic food sales in North America have surpassed US$34bn and are set to grow significantly in the next five years if the issue of GM food labelling is not resolved. "Many consumers are buying organic products because they provide assurance they do not contain GM ingredients," the company said. "In the absence of mandatory GM labelling, Organic Monitor projects organic food sales will reach US$50bn by 2018."
The market for non-GMO Project Verified products, meanwhile, has grown from zero to US$3.5bn within a few years, the company said.
"Whole Foods is increasing its range of GM-free products; it currently has over 3,300 non-GMO Project Verified products from over 250 brands, and has made a commitment that all food products with GM ingredients will be labelled as such by 2018," the company said.
Trader Joe's, another leading natural food retailer, states that 80 per cent of its products are GM-free, whilst all of its private label products are free from GM ingredients.
The future direction of GM labelling will be one of the topics discussed at the Sustainable Foods Summit, which takes place in San Francisco on 22-23 January. It is expected to attract a number of leading food companies, ingredient firms, retailers, certification and inspection agencies and NGOs.