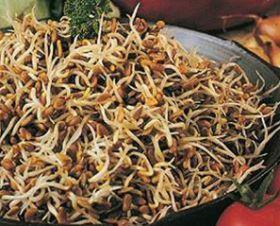 The European Food Safety Authority (EFSA) taskforce charged with tracing the sources of the German and France E.coli outbreaks has found that imported fenugreek seeds from Egypt have been implicated in both public health events.
In a joint report released this week by the EFSA and the European Centre for Disease Control (ECDC), the taskforce said the consumption of sprouts was the "suspected vehicle of infection" in both the French cluster and the German outbreak, indicating a "potential link".

The EFSA said the tracing back was progressing and had so far found that fenugreek seeds imported from Egypt either in 2009 and/or 2010 were implicated in both outbreaks.

However the organisation said there was "still much uncertainty" about whether this was truly the common cause of all the infections, as there were currently no positive bacteriological results.

A further confirmed case of Sweden, reported on 28 June, is also being investigated, although the adult male involved had no history of recent travel to Germany and could not recall eating sprouts during the infection's incubation period.

UK seed company Thompson & Morgan, which has been named by the French authorities as the likely supplier of infected seeds connected with the French outbreak, said in a statement that its supplier had sourced organic fenugreek sprouting seeds from Egypt, which then been exclusively supplied into the French garden centre market.