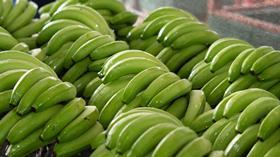 Ecuadorean banana exporters have backed government moves to improve trade relations with China.
Last week, President Guillermo Lasso announced that he would seek to negotiate a free trade agreement with the Asian giant following preliminary talks with his Chinese counterpart, Xi Jinping.
Speaking to El Universo, José Antonio Hidalgo, executive director of the Association of Banana Exporters of Ecuador (AEBE), said exports could double under a trade agreement with China thanks to previous promotions to raise awareness of the quality of Ecuador's banana offer.
At present, bananas are subject to a 10 per cent tariff to enter the Chinese market, which affects their competitiveness.
Ecuador shipped US$156.62m of bananas to China in 2020, a decrease of 29 per cent compared to the previous year. This accounted for 4 per cent of total banana exports.