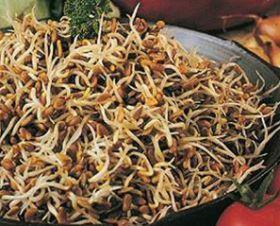 Egyptian fenugreek seeds have been named by an European Food Safety Authority (EFSA) task force to identify the cause of the recent E.coli outbreaks in Germany and France as the most probable source of the infection.
The task force said that one lot of fenugreek seeds imported from Egypt and used to produce sprouts was the most likely common link between the two outbreaks.

However, the EFSA said in a statement that it could not be excluded that other lots of fenugreek imported from Egypt during the period 2009-2011 may be implicated.

Based on these findings, the organisation has recommended to the European Commission that "all efforts be made" to prevent any further consumer exposure to the suspect seeds and that forward tracing be carried out in all countries which may have received seeds from the concerned lots.

In this context, EFSA said it was continuing to advise consumers not to grow sprouts for their own consumption and not to eat sprouts or sprouted seeds unless they had been cooked thoroughly.