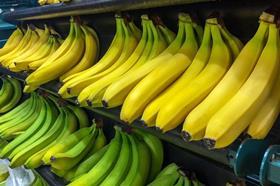 How green do you want your bananas? When it comes to protecting the environment, Brussels certainly thinks fruit production is ripe for improvement.
But could its efforts to make agriculture more sustainable mean some of its imported bananas are about to go off? Just consider the split that the EU's Green Deal and Farm to Fork strategies have caused.
On the one hand, you have those who think the bloc's 2020 decision to outlaw mancozeb – a pesticide used widely on the Latin American plantations that supply 70 per cent of Europe's bananas – should extend to a ban on all fruit treated with that substance.
On the other, we see a bunch of highly influential producers and multinationals, including household names like Chiquita, Del Monte, Dole and Fyffes, that naturally want to preserve their access to key markets.
As this piece on thePoliticowebsite explains, one of Europe's cheapest fruits could become a major test case for Brussels as it seeks to reduce agriculture's environmental footprint.
A decision by EFSA on whether to tighten the legal limits on mancozeb residues on imported fruit is due next month.