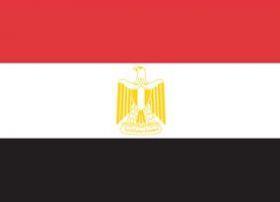 The European Commission (EC) has announced that it has issued emergency legislation resulting in the withdrawal from the market, and temporary banning the import of, certain types of seeds from Egypt, after fenugreek seeds from the country were linked to E.coli outbreaks in northern Germany and Bordeaux, France.
The new measures are applicable immediately, after support by member states in the Standing Committee on the Food Chain and Animal Health following a proposal by the EC, with regular reassessments to be undertaken on the basis of guarantees offered by Egypt, laboratory testing and member state controls.
According to the EC, the decision to issue the legislation was made following a European Food Safety (EFSA) and European Centre for Disease Control task force report that established a link between the outbreaks of the 0104 strain of E.coli and seeds from Egypt.
Yesterday's (5 July) report said that one lot of fenugreek seeds imported from Egypt and used to produce sprouts was the most likely common link between the two outbreaks, although it could not exclude thatother lots of fenugreek imported from Egypt during the period of 2009-2011may be implicated.
EFSA also revealed that the contamination probably occurred before the seeds left the importer, with the production or distribution process apparently allowing contamination – although where exactly this contamination took place is still unknown.
'Tracing back the origins of the E.coli 0104 contaminations in Germany and France has been a key priority for the EU from day one of the crisis,' said health and consumer commissioner John Dalli. 'The report published today leads us to withdrawing some Egyptian seeds from the EU market and t a temporary ban on imports of some seeds and beans originating from that country. The Commission will continue to monitor the situation very closely and will take additional measures if necessary.'
The measures mean that member states must ensure all fenugreek seeds imported from 'one Egyptian exporter' between 2009 and 2011 are withdrawn from the market, sampled and then destroyed, while the legislation involves the suspension of imports of Egyptian seeds and beans for sprouting until 31 October 2011.
The E.coli 0104 outbreak that hit Europe in June has been responsible for 48 deaths in Germany and one in Sweden, the EC said, with the total number of cases reported in the EU, Norway and Switzerland standing at 4,178.
Egypt exported some 49,000 tonnes of the type of seeds impacted by the new measures in 2010, at a total value of €56m.