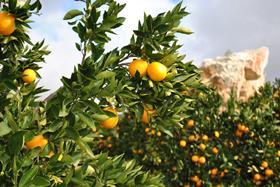 South Africa's Trade and Industry minister Rob Davies has said that the recent decision by the country's citrus industry to terminate exporting their fruit through Spain, because of objections against fruit with the black spot fungus (CBS), underscores the fact that the EU is applying 'protectionist' measures.
Speaking at a media conference in the US focused on discussions surrounding the renewal of the Africa Growth and Opportunity Act (AGOA), Davies said that the decision not to ship to Spain was not a good outcome.
"It underscored the fact that Europe's objections to South African fruit exports were not truly about plant health, but about restricting South African exports in favour of its own producers,' he stated. 'It was a protectionist measure."
Davies noted the decision by South Africa's citrus industry appeared to be an attempt to fend off EU action on South African citrus fruit, by capitulating to Spanish restrictions.
'The decision they have taken is to avoid a set of stronger sanitary and phytosanitary restrictions which would affect their market elsewhere,' Davies added.
Reports have said that South Africa is the largest exporter of citrus to Europe, representing about 40 per cent of the bloc's total citrus imports. However, it has had to battle opposition to fruit with black spot, which European authorities claim has the potential to contaminate the EU's own fruit farms.
South Africa has continuously rejected this argument, saying fruit with the CBS fungus is neither harmful to eat nor infectious.
Bloomberg said last month that the country's citrus exporters would avoid shipments through Spanish ports to avert a possible ban after authorities there refused producers permission to inspect testing facilities for black spot disease. According to the reports, South Africa has yet to halt exports to the region after European authorities last year intercepted 16 shipments with CBS-affected fruit.
Meanwhile, the South African industry is also awaiting the outcome of crucial discussions in the US this week which may well dramatically affect their exports to the market.
The renewal of AGOA and the inclusion of South Africa for another 15-year period have become thorny issues since it emerged that there is an objection over import duties on cheaper cuts of chicken. Two US senators are leading the objection due to anti-dumping tariffs which have been applied in South Africa to protect the local chicken producers.
Western Cape Citrus Producers' Forum Chairman Johan Mouton previously told Eurofruit that continued inclusion in AGOA is of 'vital importance' to the citrus industry.