Social media influencers create two recipes to highlight the quality and versatility of Picota cherries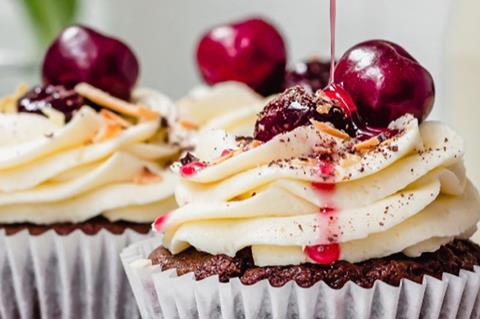 The European Picota Cherry campaign celebrated its annual Pick a Picota Week last week.
The event, which ran from 4-10 July, saw the unique stalkless cherries take centre stage through a range of social media content including influencer collaborations and competitions.
Picota Cherries are grown exclusively in the Jerte Valley, an area renowned for one of Spain's most stunning springtime spectacles – the blossoming of the cherry trees when over 1m cherry trees are in bloom, preceding the ripening and harvesting of the Picota cherries.
Pick a Picota Week saw the release of two recipes created by influencers Nourishing Amy and Bo's Kitchen highlighting the quality and versatility of Picota cherries: chocolate cherry amaretto cupcakes and no-bake Picota cherry cheesecake bars.
"With its dark red colour and aesthetic appearance, this cherry lends itself to those looking to produce stunning yet delicious food," said the campaign organiser.
The European Picota cherry season runs from the end of June to the beginning of August.